South Carolina Bullying Awareness and Prevention Class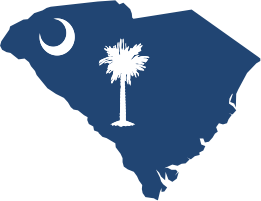 Course For Bullying provides access to the Bullying Awareness and Prevention Class, an educational program intended for anyone that could benefit from learning how to identify, respond to, and stop bullying. This course aims to satisfy the requirements set forth in the Safe School Climate Act.
This nationally recognized anti-bullying course presents topics essential to individuals of all ages that witness, are victims of, or exhibit bullying behavior. Upon successful completion of the Bullying Awareness and Prevention Class, a certificate is provided, which students can present to a school, court, legal representative, or employer as evidence of having completed a bullying training program.
Nationally
Recognized
This online Bullying Awareness and Prevention Class is recognized throughout the United States and satisfies school, court, legal, and employment requirements.
The class provides vital information to individuals on how to recognize and stop bullying behavior. Various relevant topics are presented, and students are issued a certificate upon the successful completion of the anti-bullying course. This class is beneficial to students, teachers, parents, employees, or anyone witnessing, experiencing, or participating in bullying behavior.
Easily
Accessible
Our Bullying Awareness and Prevention Class is 100% online and self-paced, which allows you to start and stop at any time and as often as necessary to accommodate your schedule.
The course can also be taken on any device that has access to the Internet:
Desktop computers

Laptop computers

Tablets

Smart phones
You can even start on one device and continue on another!
Quality
Content
This online course will explain how to identify the various types of bullying and will delve into what factors may make up the typical bully and bullying victim. Most importantly, the course provides details on how to respond to and prevent bullying. Additionally, this online course will provide information on hazing and cyberbullying.
Lowest Price Guarantee
At only $25, we offer the lowest priced Bullying Awareness and Prevention Class with absolutely no hidden fees; guaranteed! If you find a similar course for a lesser price, we'll beat it! Just contact us and let us know. It's that simple!
The course price includes an enrollment verification letter and your certificate of completion. We do not charge additional fees for providing these documents.
Many sites require bulk purchases of their courses or don't allow purchases directly from their website. We want to make this process straightforward and simple: you never need to speak with a salesperson and you can register and get started right now entirely on your own.
Other benefits include...
Free enrollment confirmation letter. ( View a sample )
Free certificate of completion sent via email. ( View a sample )
Instant certificate upon completion of course requirements; 24 hours a day, 7 days a week.
No fail format. You will have unlimited chances to pass the required test.
Is this the class I am required to take?
The Bullying Awareness and Prevention Class has a number of different names but they all reference the same class requirement. If you have been instructed to take any one of the following classes then our online Bullying Awareness and Prevention Class may satisfy that requirement:
Anti-Bullying Awareness Training
Anti-Bullying Education
Anti-Bullying Program
Anti-Bullying Training
Anti-Bullying Training Class
Anti-Bullying Training Course
Bullying and Harassment Prevention Training
Bullying Awareness Training
Bullying Prevention and Response Training
Bullying Prevention Training
Bullying Training for Educators
Bullying Training for Employees
Bullying Training for Students
Bullying Training for Teachers
Bullying, Hazing and Inappropriate Behaviors Training
Cyberbullying Awareness Training
Cyberbullying Prevention Training
Cyberbullying Training
Hazing Prevention Training
Workplace Bullying Prevention Training
Is this distance learning program (online class) acceptable in my county?
In some cases the court or rules of a particular county may disallow distance learning. This means that the Bullying Awareness and Prevention Class cannot be taken with an online provider. Below is a listing of every county in the state of South Carolina. Those displayed in red and with an are specifically known to reject certificates from distance learning providers:
Abbeville County
Aiken County
Allendale County
Anderson County
Bamberg County
Barnwell County
Beaufort County
Berkeley County
Calhoun County
Charleston County
Cherokee County
Chester County
Chesterfield County
Clarendon County
Colleton County
Darlington County
Dillon County
Dorchester County
Edgefield County
Fairfield County
Florence County
Georgetown County
Greenville County
Greenwood County
Hampton County
Horry County
Jasper County
Kershaw County
Lancaster County
Laurens County
Lee County
Lexington County
Marion County
Marlboro County
McCormick County
Newberry County
Oconee County
Orangeburg County
Pickens County
Richland County
Saluda County
Spartanburg County
Sumter County
Union County
Williamsburg County
York County